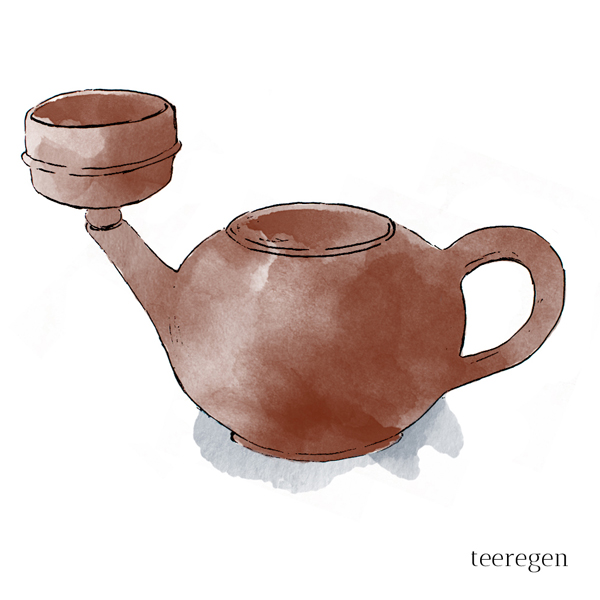 First of all: there are a gazillion teapot shapes out there. Yixing clay teapots have the most variety whereas jianshui and chaozhou are a bit more limited due to their production method. Some shapes can have several names, some shapes can be really similar, or there can be a combination of shapes. They could be flat, tall etc…
Today we will start with one of the most classic shapes of all – shuiping or water level teapot.
It is said that the famous potter Hui Mengchen invented it in the 17th century. Why is this shape so classic? As its name suggests, the water level teapot is all about balance. As teapots became smaller, it became more common to pour hot water over the teapots so that the pot and leaves wouldn't lose too much heat during steeping. This method was the original Gongfucha, popular in Southern China. So you need a shape that is well-balanced to prevent the teapot from falling over while sitting in a pool of water, and you need to prevent water from getting inside the pot.
The spout of a shuiping pot is straight and relatively long and pointing upwards, the opening is horizontal, preventing water from getting inside as well as dripping. The shuiping has the best performance in terms of water leakage. This is aided by the very thin material around the spout opening. The spout, opening of the teapot and the handle are level. The spout and handle have the same weight to prevent it from falling over. The base has a rim for stability. Artists show how well-made their pots are by balancing the lid on the spout. The base shape of the pot is basic and round, making it usable for most tea types.
Fun fact: in Singapore, this shape is called bah kut teh (spare rib soup) teapot because bah kut teh vendors used to serve tea to go with the meal in these teapots.
Get yourself some 'Teapot Shapes I' postcards!
LY