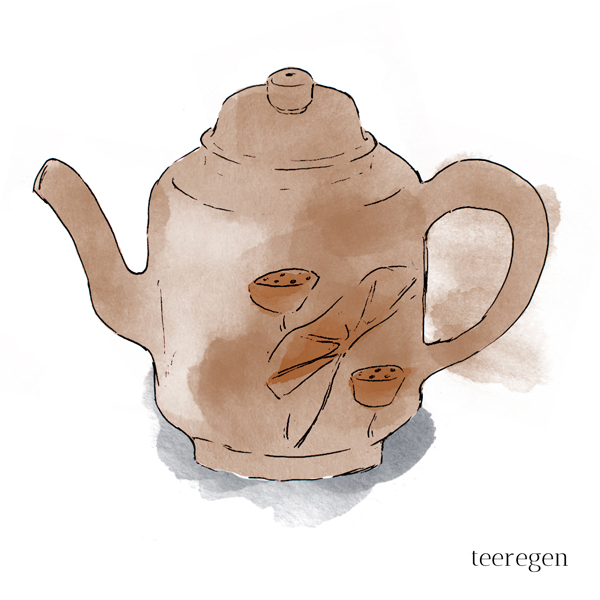 This teapot shape is based on the palace lantern of the Qing Dynasty. Palace lanterns have existed before that, but the design changed over the course of history. Supposedly, this palace lantern was invented during the reign of Yongzheng 雍正 (1723-1735) and given as a tribute to the palace. The original name was gongdeng 贡灯 (tribute lantern) but was later changed to gongdeng 宫灯 (palace lantern).
The teapot shape mimics the palace lantern's shape: full, sometimes round belly with a narrower top and bottom section. It usually has a so-called three-bend-spout that curves elegantly. The spout and handle are said to represent the ribbons of the dancing palace ladies. Gongdeng teapots tend to be on the tall side, making them perfect for rolled teas.
In the olden days, palace life was very much removed from the normal populace. It was a secret, forbidden and mysterious place. This teapot allows a glimpse of the glamorous festivities taking place inside the palace, bringing beautiful lanterns and dancers into everyday life.
Get yourself some 'Teapot Shapes II' postcards!
LY