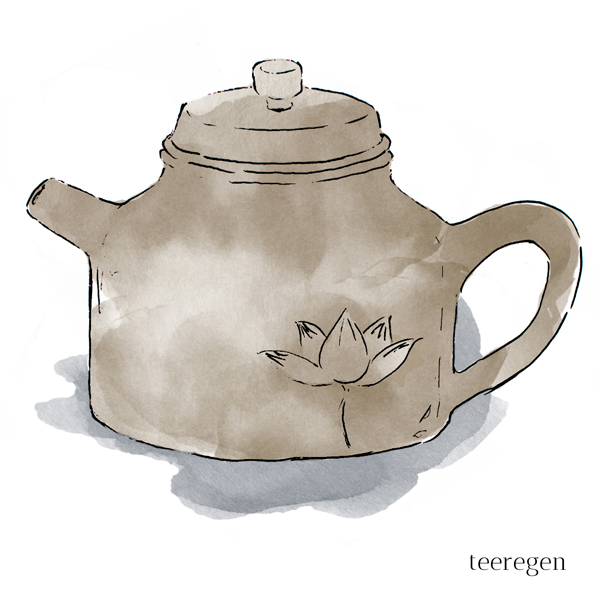 This teapot was created by a potter from the Jiaqing 嘉庆 period of the Qing Dynasty (1796-1820). The Dezhong teapot is revered for its simplicity and plain elegance.
The Dezhong 德钟 teapot is sometimes called Zhongde 钟德. It can also be written 中德 or 德中. A zhong 钟 is a bell but also an ancient musical instrument. The teapot shape is derived from the bell's cylindrical shape. De 德 means virtue. It is said that the fairly straightforward shape and overall clean and neat look of the teapot symbolize a gentleman of great character – strong, humble, frugal, reliable and of great virtue and moral. This is emphasized with a strong and sturdy body, straight lines and naturally curved shoulders. The rims of the lid and body form the lips, giving the teapot a dignified look. The handle is shaped like the gentleman's ear.
For me personally, the name of this teapot reminds me of China (中) and Germany (德), making it the teapot of Chinese-German friendship.
Get yourself some 'Teapot Shapes I' postcards!
LY